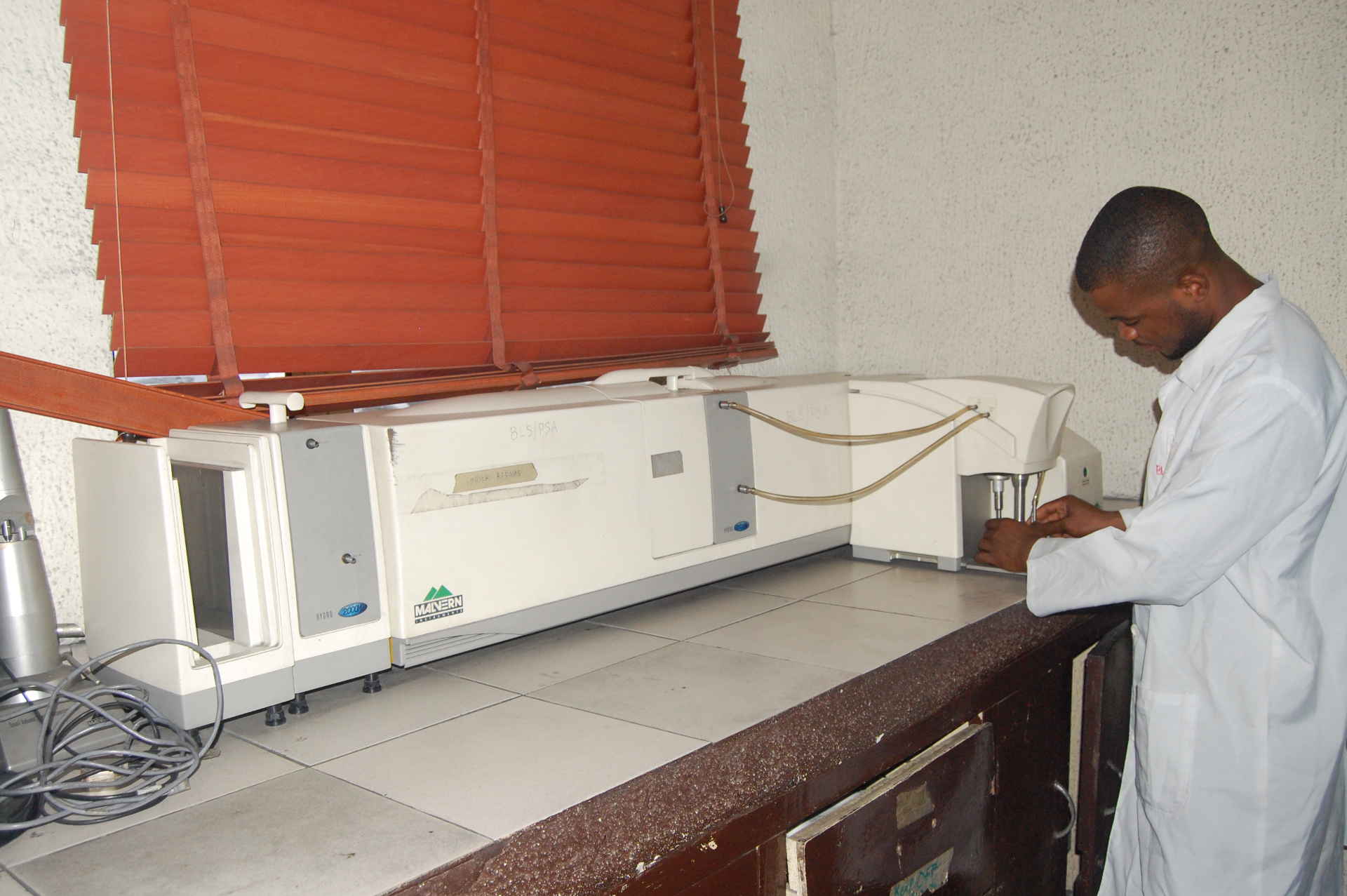 O
ur onshore laboratory is located in our operating base at 290 Danjuma Drive, Trans Amadi industrial Layout, Port Harcourt, Rivers State. The Laboratory is spacious and covers a space of about 970.75 sq.ft. The interior is well ventilated, well illuminated and equipped with modern laboratory facilities such as Malvern Particle Size Analyzer and Brookfield Viscometers, Silverton Mixers, Hamilton Beach Mixers etc. to handle comprehensive mud related tests and QA/QC checks.
The laboratory is manned by very competent and qualified personnel who are conversant with API specifications for testing of all types of Drilling fluids and QA/QC checks on drilling mud additives. We also have in the list of our support facilities, stand-by well equipped mobile laboratories, plus pressurized mud lab for hazardous area operation ready to be deployed within 24 hours notice.
O
ur liquid and dry bulk plant is located on about 1700 meter sq area water at federal ocean terminal Onne.
The facility is fitted with over 17400 bbls capacity storage tanks for storage of Base oil, liquid mud and brine, and about 760 MT capacity Dry bulk silos for bulking bentonite and calcium carbonate.
Plant Capacity:
650 cfm air compressor for easy bulking of dry products
100 KVA Generator to cover 24 hours operation at the plant day and night
2X250 HP Caterpillar Mission Pump for continuous Mud mixing and transfer
2X250 bbl capacity mud mixing tanks
10 MT capacity cutting bottle and
1x24ftx10ft well equipped laboratory for mud checks at the plant
The stacking area of the plant is constructed based on API specifications with hard-core cement stabilized laterite surface to support storage of Drilling Fluid and Dry Bulk Additives and accessed by 8.0 m wide concrete roads.
Dry Bulk Plant
One dry mud storage silos with approximate capacity of 230 MT Baryte each
Two dry mud silos with approximate capacity of 180 MT Baryte each
Two dry mud silos with approximate capacity of 80 MT Baryte each
One dry mud cutting silo with approximate capacity of 10 MT Baryte
Two air compressors (650 CFM)